How do people find your app or download your app?

Your App is designed as a Progressive Web App (PWA), which is optimised for mobile and uses the latest web technology to deliver an experience like a native mobile app. They are accessible via a simple link or URL, just like a website. Because they run in the browser, there is no need to visit the App Stores–they can be downloaded directly from the web.

This means your app can be shared using a simple URL or QR code which can be embedded into any marketing channel - social media, sms, email or even on physical marketing items. When users visit your URL (i.e. yourbusiness.fitterapp.app), they will be prompted to download the app.
You will see a 'share' link next to to the 'preview' button on your app homepage. This area also provides links to share your app or page directly to social media platforms

You will also see the QR code and URL when you click the preview button. Specific URLs/QR codes are available for each page of your app.

Share screen: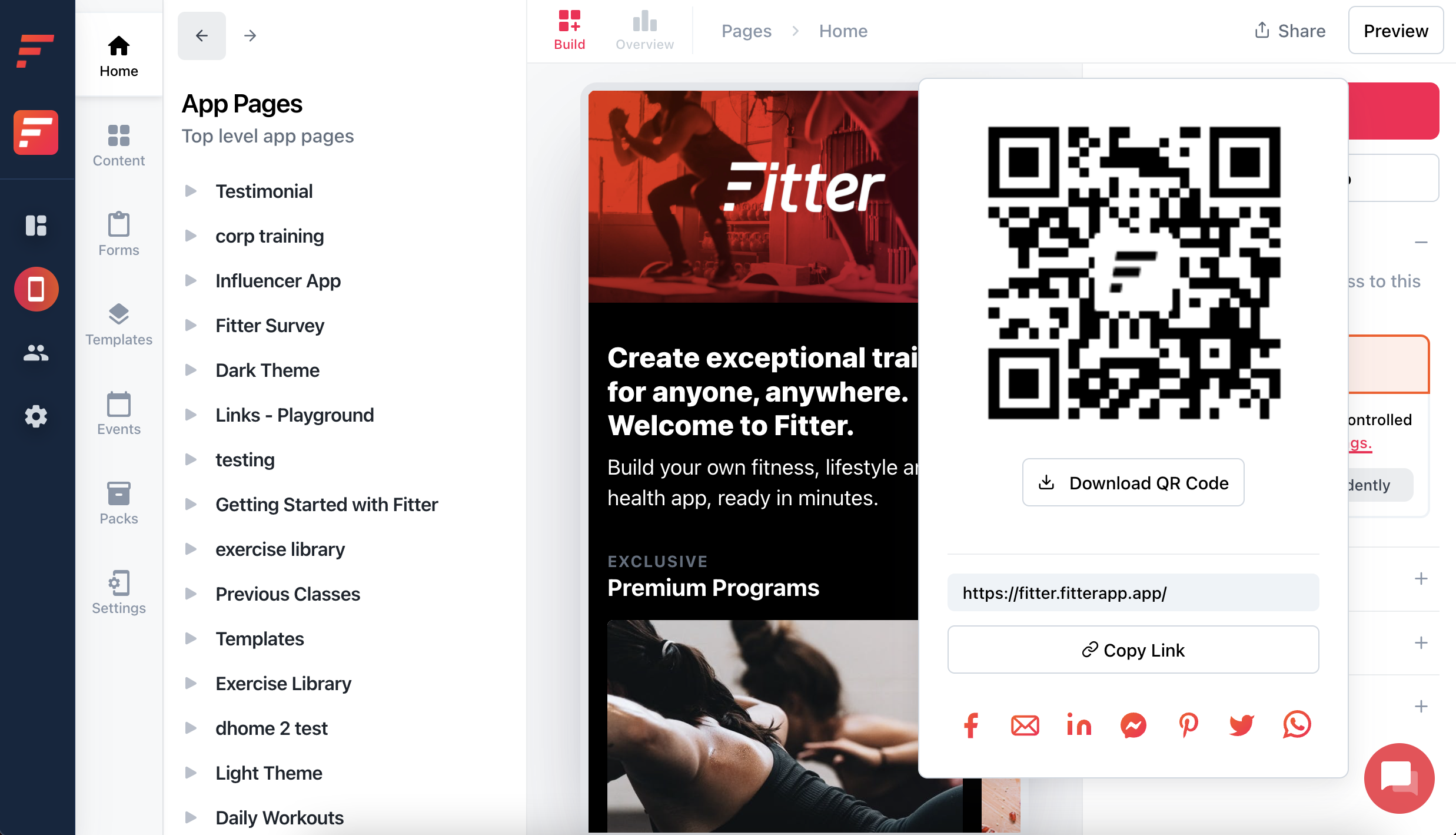 Please visit our new learning centre for more details and screen recordings for sharing your app.