How to share your App
How to share your App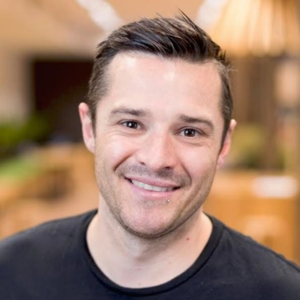 By Steve Scott
updated over 1 year ago
Your App is designed as a Progressive Web App (PWA). This means is is built as a website that is uniquely recognised by mobile devices, while appearing with the same functionality as a native app. As a result your app can be shared using a simple URL which can be embedded into any marketing channel - social media, sms, email or even on physical marketing items.
Your URL can be found in two places:
1. TRAINER PROFILE
Select the Trainer Profile menu item on the left tool bar.

You will see the subdomain written. In this case it is "fitter-demo".

Combine this subdomain name with .fitterapp.co to arrive at your URL.
In this case it will be fitter-demo.fitterapp.co
2. COPY THE LINK VIA APP PREVIEW
Any time you preview content in the app you will be provided a "Copy Link to Page" button. It will either be at the top or on the side of the previewed app.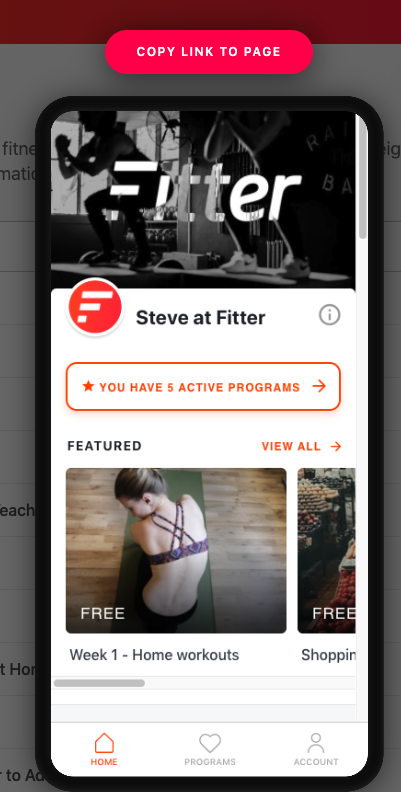 You can select this which will paste the URL to your clip board and then paste to your marketing or communication material.
The preview button is featured in a number of places.
i) Top right corner

ii) Next to the setting button when in a program

iii) Alongside articles or meals where you will see the green Preview option

When you add a subscriber to a program they will receive an email invitation, branded from you, to your app. They will also be added to your All Subscribers list in the left hand navigation.
Did this answer your question?