Yes, you can change the currency that you use to charge for your products and services. We support any currency that Stripe supports.

You can also determine the price for any of your products using the Product section/tab of your admin panel. Select from any currency via the drop down pictured here.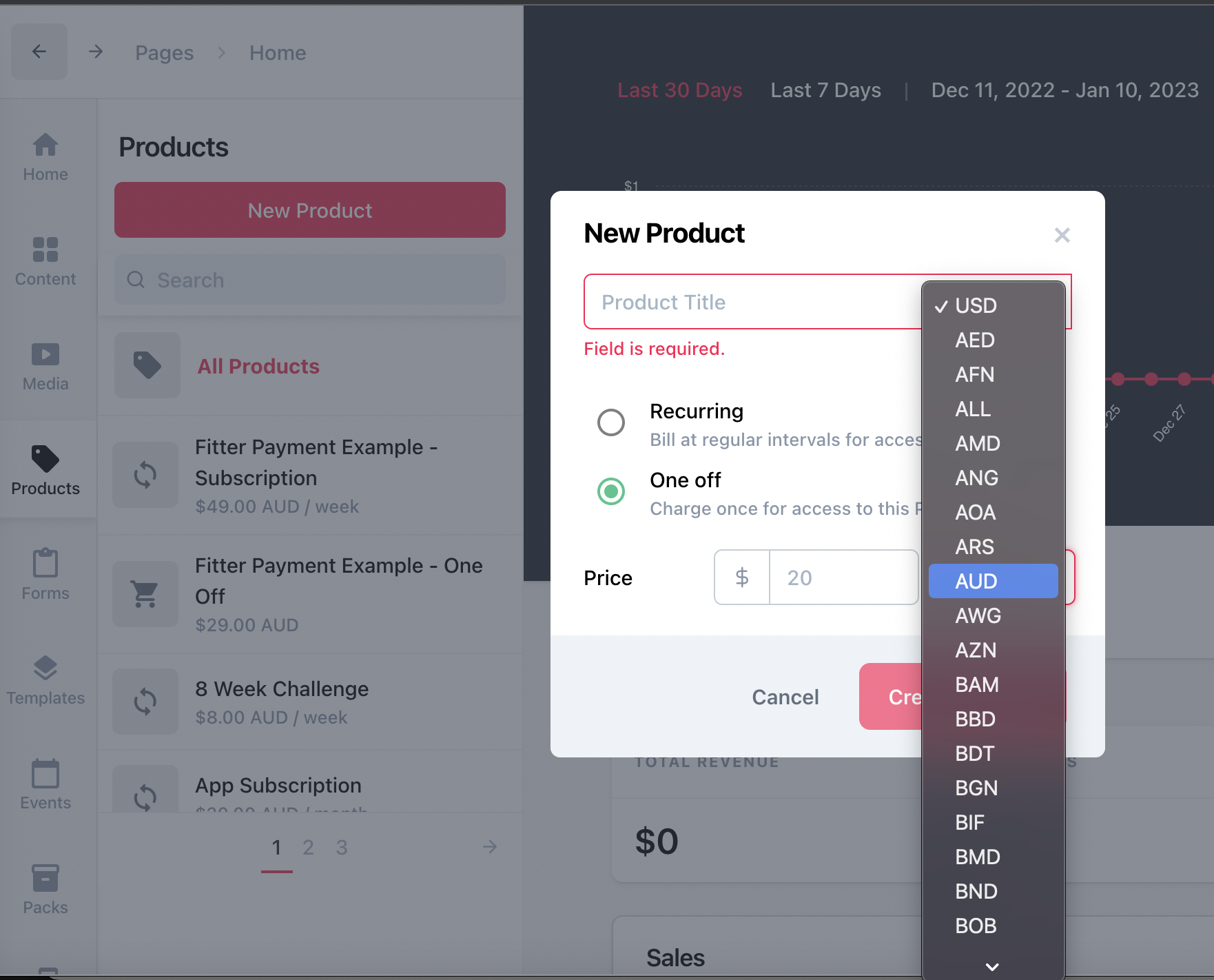 If you'd like to change the price or currency of a current product, click the product name and then navigate to the 'Details' tab. You can setup coupons and free trials from the details tab as well.