Your Fitter App just got even more powerful!
Today, we are really excited to announce a Beta release of a new feature we have been working on for the past few months — the new Program Builder.
Program Builder BETA
The new program builder gives you more control over how you choose to deliver your content. Rather than grouping your content into our pre-defined buckets, take the reins and group your content however you choose.
Think of it like a folder structure — break your program up into the standard "Week 1", "Week 2", or group your content under "topics" (e.g. Nutrition, Workouts, Resources, etc.)
Additionally, with the new builder you are able to nest your content as much as you like (e.g. Week 1 > Day 1 > Morning) and manage access to your content on a per-page basis. For example, you can allow a subscriber to access Week 1 ➝ 3 for free, but then you can charge for the remaining content.
For now, we have separated out the new builder from your existing programs list. This is just while we make some more improvements and listen to your feedback. To get back to the new builder, simply click the "Beta Programs" tab in your All Programs page: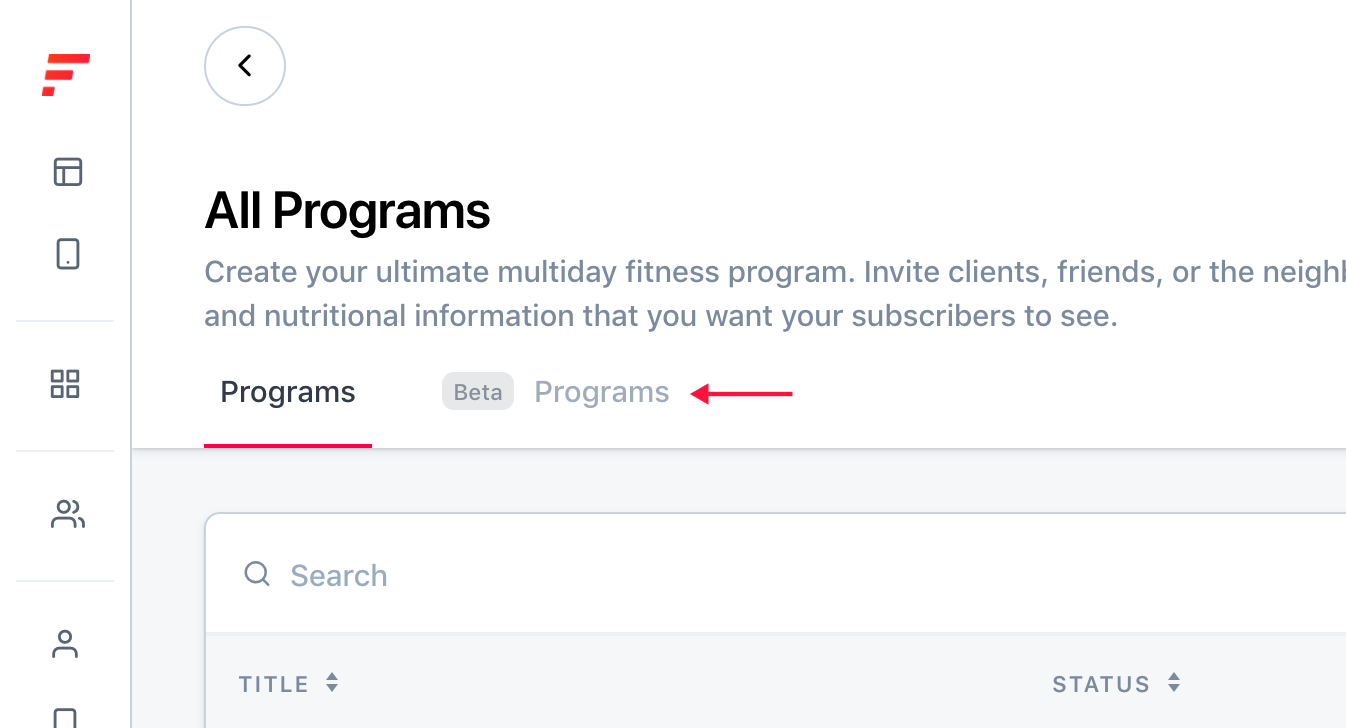 ---
We'd love your feedback
With this update, the power is in your hands! We want to improve the platform to work for you. This is just the start of many iterations to this new feature, and we would love to hear your feedback and suggestions. Use the "Give Feedback" button in the builder to message us instantly with whatever is on your mind.