Create a Workout
Create a Workout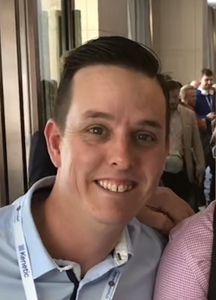 By Ben Ritchie
updated 2 months ago
Select All Workouts on the left side bar.
Select Create Workout.
Enter your workout details:

Workout name e.g. Total Body Blast
Enter a more detailed description to get the user interested
Select an image for your workout banner
If you have a video you'd like to add to the banner of the workout, you can paste a YouTube or Vimeo link in the Video URL cell. This is a good place to add a quick motivational video about the workout, encouraging the user to get started! You can even use this section to add in a completed workout video.

Scroll back to the top and select Exercise Builder.
Select Add Exercise.
You can now add an exercise from your own exercise library or copy exercises across from the FitterApp library. Once you have copied an exercise from the Exercise Library, it will appear in Your Exercises. You can now add this exercise to your workout.
Select any other exercises you wish to add to your workout and hit done. Change the order of the exercises by holding your cursor on the three vertical lines (shown below) on the exercise line, and dragging the exercise up or down to re-position.
Adjust each exercise to reflect the number of sets and the number of reps, reps/side, secs, sec/side, mins, hours or cals. Select Add Notes to add in a brief cue.
Select the number of rounds in the workout.
You have an option to include a timer for each round. Select yes or no.
Select Up or Down for the timer count and enter the round time.
Select Save Workout and exit.
Select Preview on the workout line to see how your workout will appear live.
Once you are happy with your workout, add it to a program.
Did this answer your question?