Creating your foundation content enables you to have a range of exercises, meals, articles and workouts to mix and match to create more engaging content through programs and on your home stream.
Create an exercise
Your exercise library will enable you to build up workouts easily and quickly. Get started by tapping the Create Exercise Button.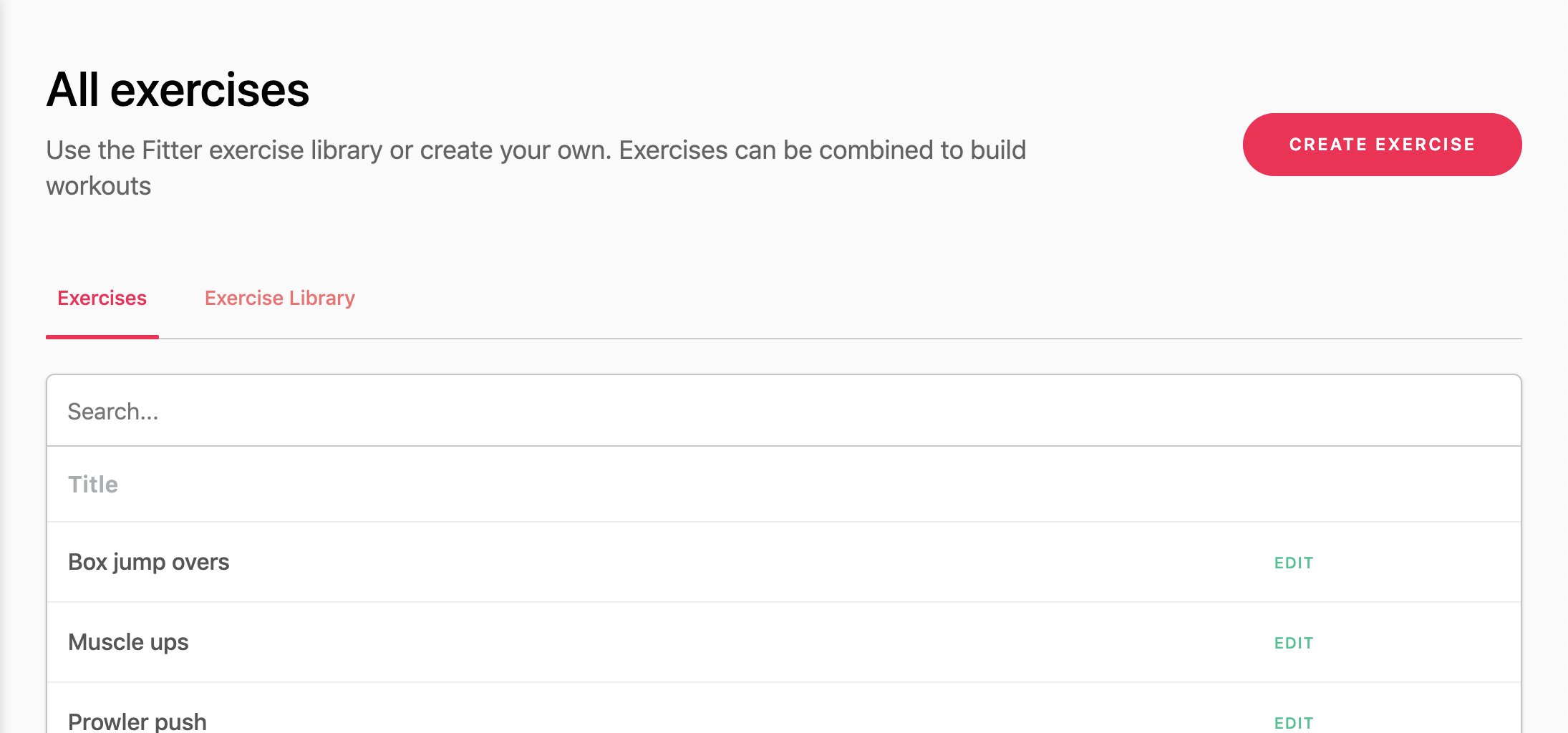 Give you exercise a title, description, an image if you have one, and a demo video. This will help you show your subscribers how each movement needs to be done. It will allow you to build you exercise library only once - ready for reuse.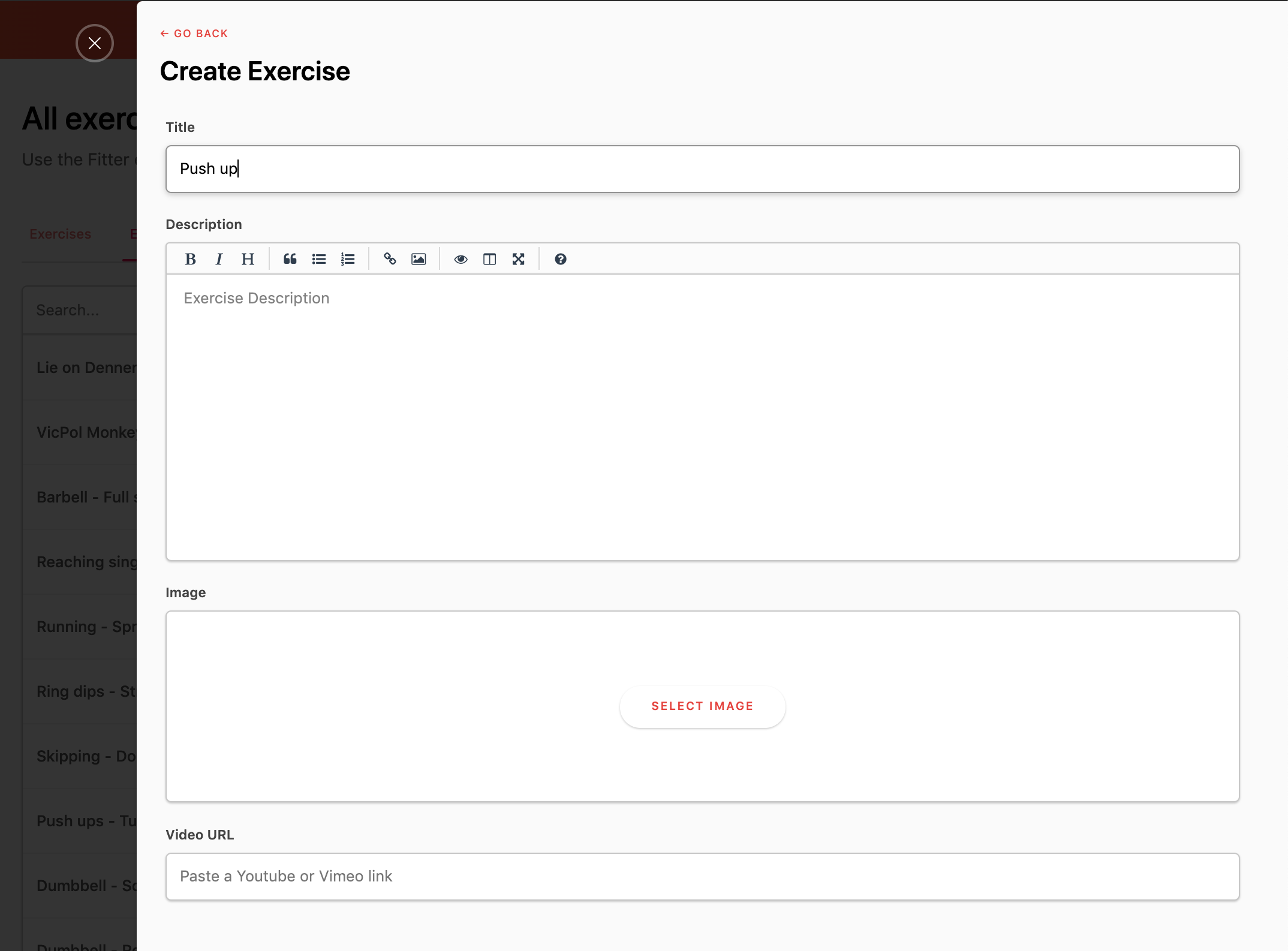 Once the movement is created, the exercise is available in your library for instant access, anytime you are building a workout.
Get started quickly
Get started quickly with our ever expanding library of exercises, by copy directly to your own library and edit any information you need to.