When creating a new program, you'll have the option to group programs into Days, Weeks, Months, Sessions or Other. Or you can select not to group your programs which means that your content will be viewable by your subscribers all at once.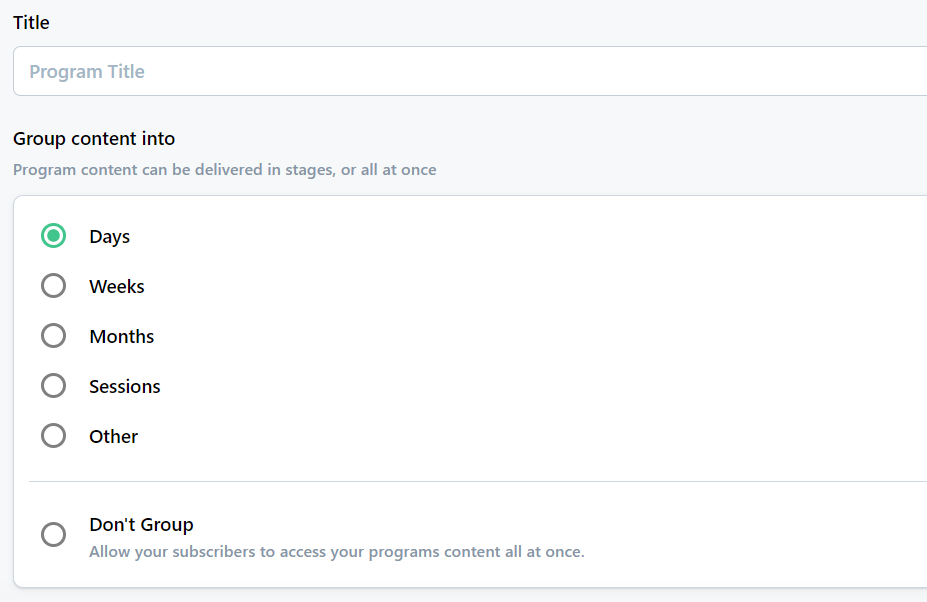 Un-Grouped Program
If you would like your subscribers to see your program content all at once, then select Don't Group. The program will be displayed on the screen under the sections; Workouts, Meals and Articles.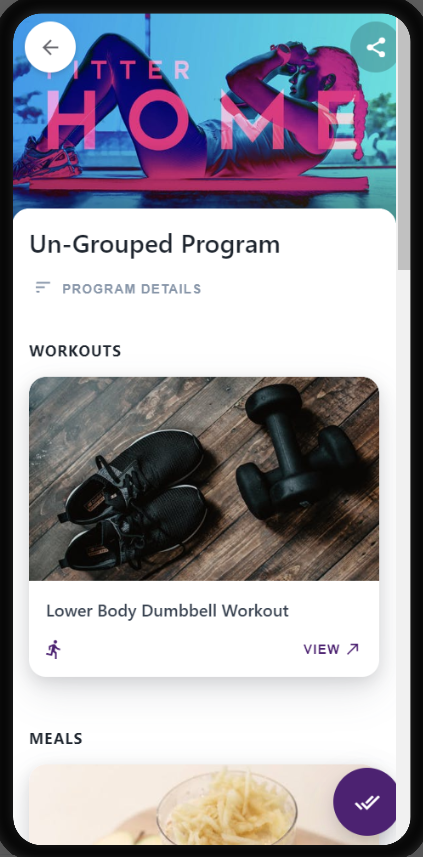 Grouped Program
Opt to Group your Program if you would like to the content inside your program to be displayed as daily, weekly, by session, or other.
This program displayed below has been scheduled by session, and the user can flick between the sessions of their program with ease. Under each week (or day, or session, or other which you have elected), you have the ability to add workouts, meals and articles.