In order to connect Stripe to Fitter App you must first have a Stripe account. If you do not already have a Stripe account the good news is we have made it easy and integrated the process into our Administration Login. Before commencing you will need:
1. Copy of your Passport or other ID document
2. A copy of a utility bill
To get started select Payment Setting in the left hand menu.

Alternatively, you can access your payment settings via Trainer Profile on the left hand menu and select the Payment Settings tab.

Select the Connect to Stripe button.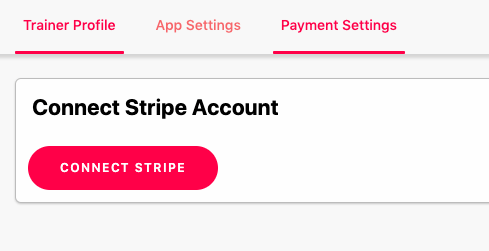 Complete the following items required.
Note: that the country selected will impact the type of entities that are required. The type of entity selected will impact on the type of documentation you need to provide to rove your identity. We have included the variations for Individual and Company below however there may be other variables in your country which are not covered below. Broadly the process is similar and straight forward.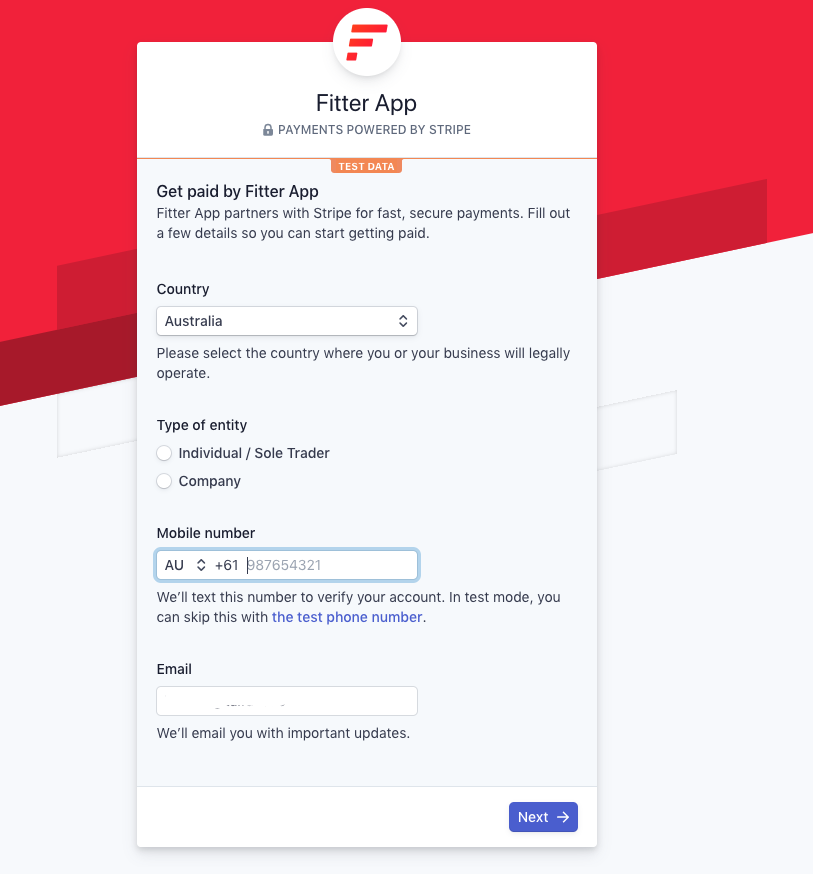 Following the completion of the above form, you will be asked to enter a verification code that will be sent by message to your phone number.
INDIVIDUAL / SOLE TRADER
The following information is required for an Individual.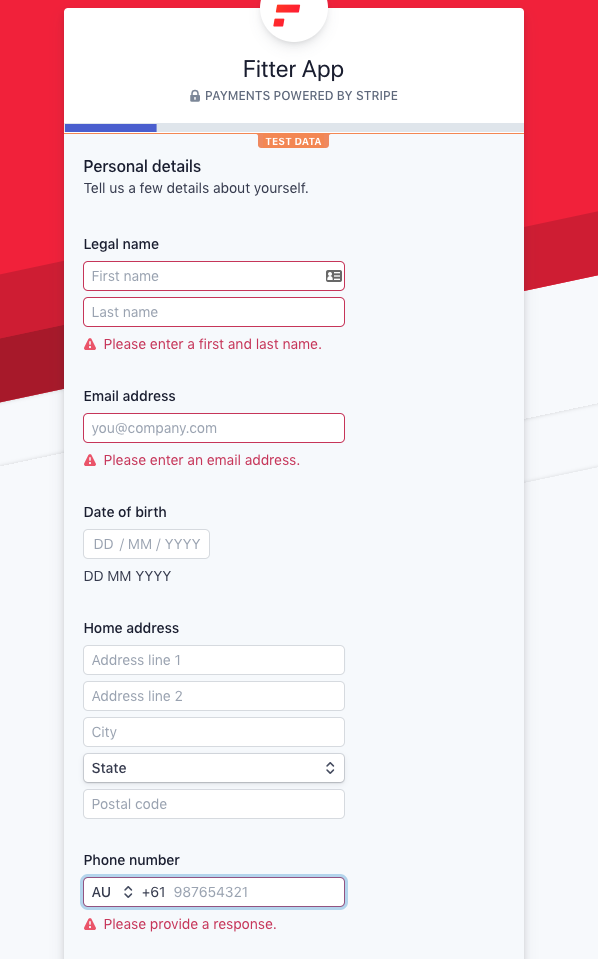 Upload your passport details or other ID documentation. Please note on some occasions Stripe elects NOT to require this verification.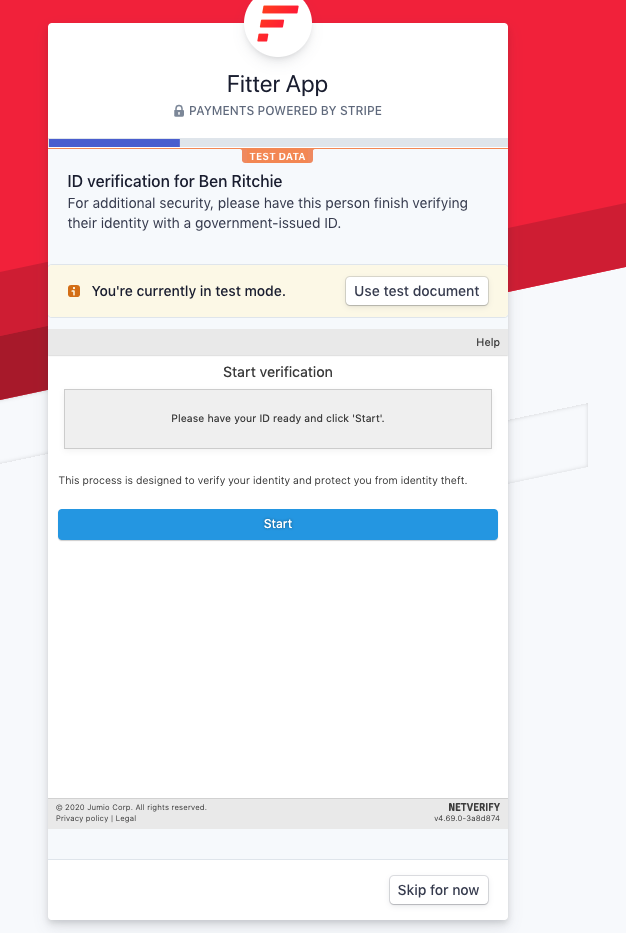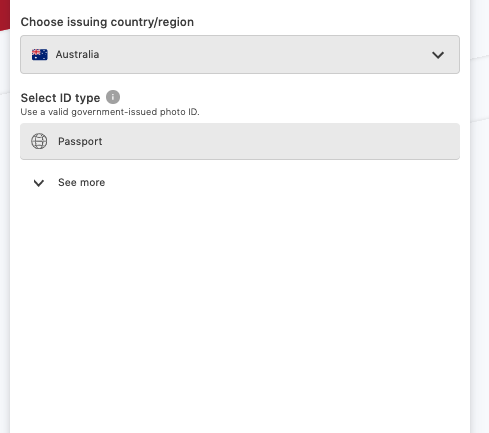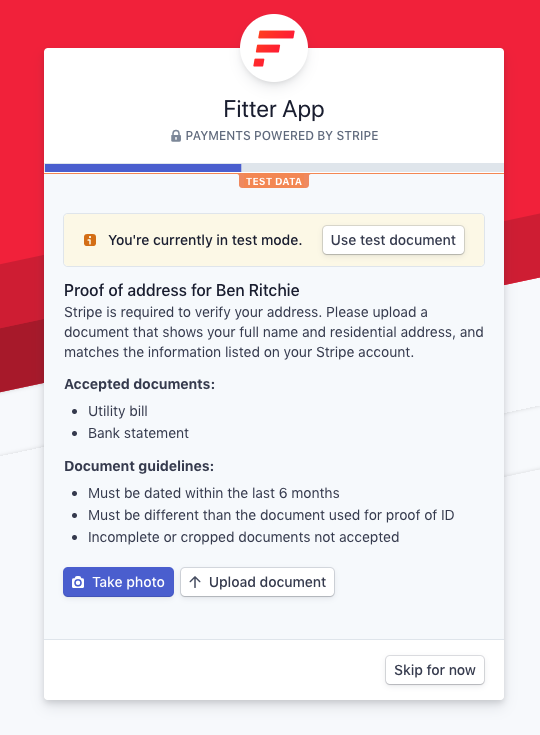 COMPANY
The following details are required to set up a company account with Stripe.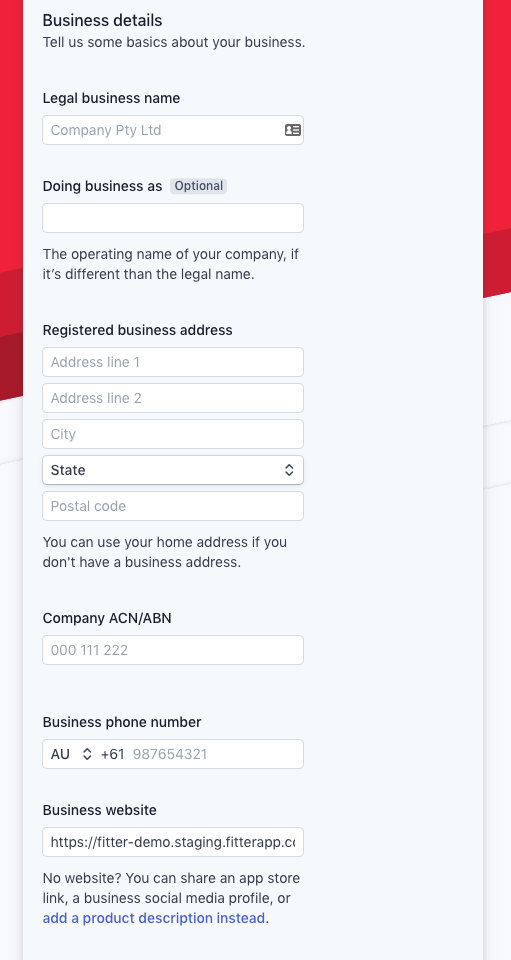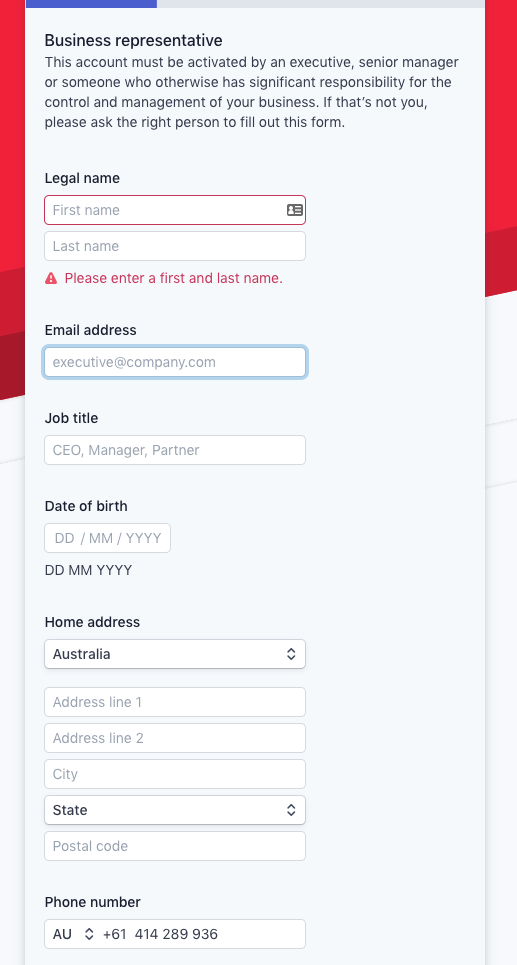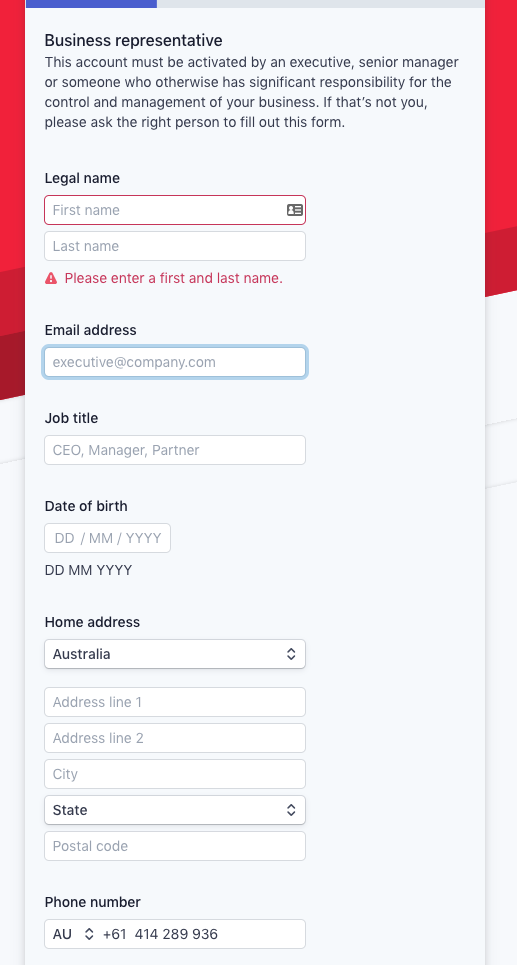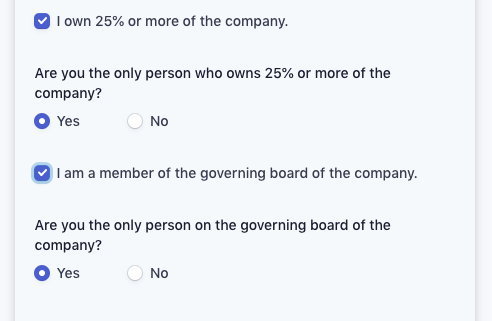 ALL ACCOUNTS
Following the completion of the account set up Stripe requires some general information on all accounts.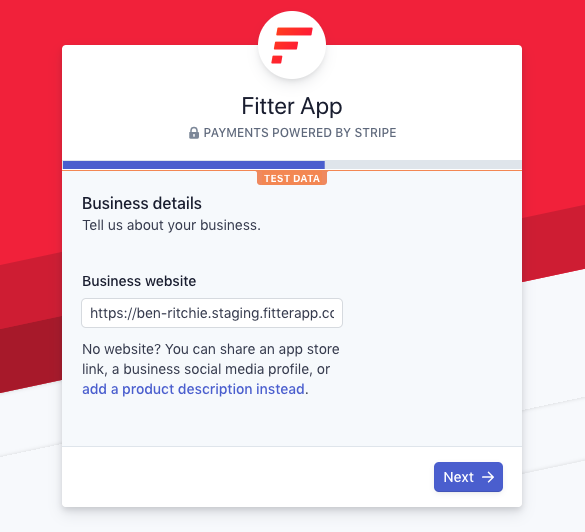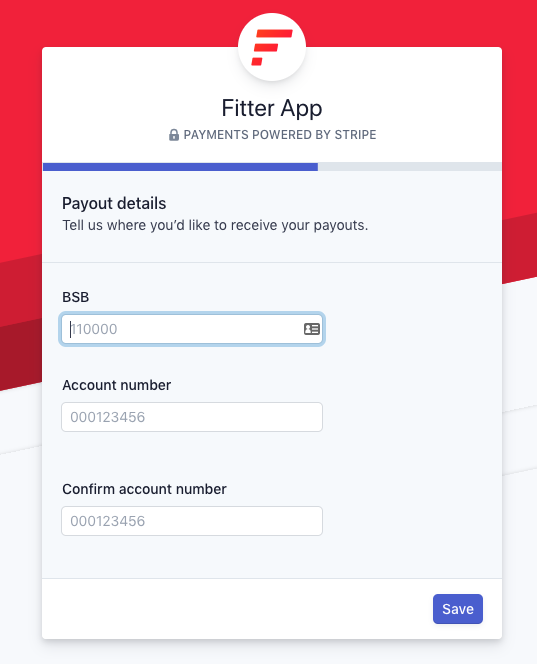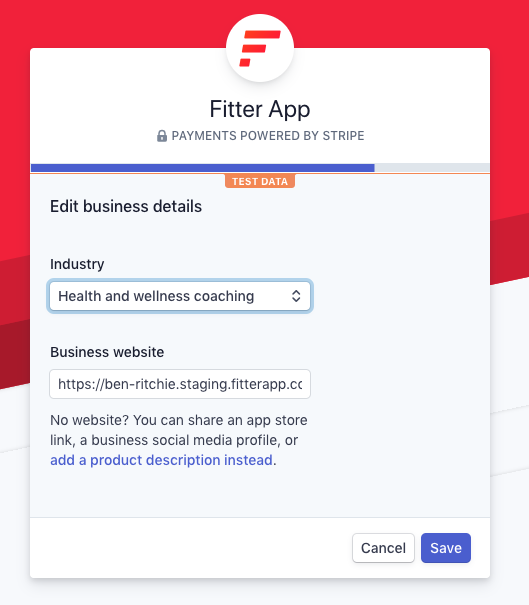 At this final point some of the details entered can be adjusted by selecting on the pencil or Update buttons.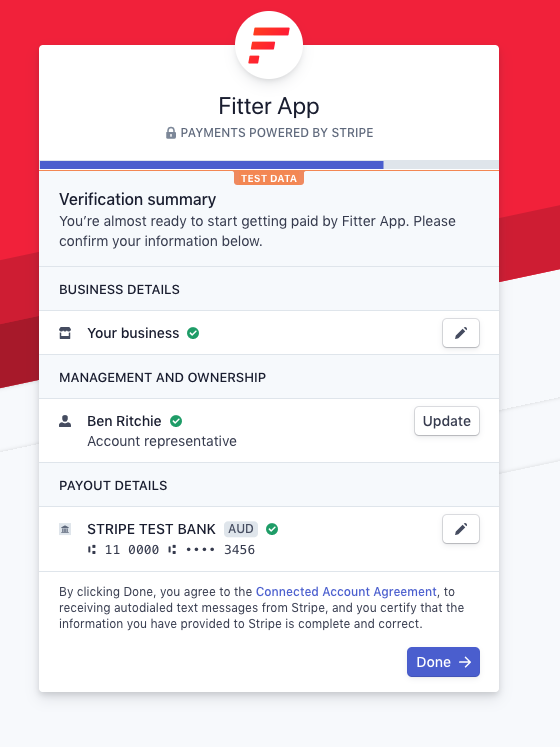 FINALISING THE SET UP IN FITTER APP
Upon completion you will be redirected back to the Fitter App's Payment Setting tab. You will notice now that the Stripe Account has been connected a new button will appear "View Stripe Dashboard" and some additional questions are required.
These details are required dependent on your countries taxation requirements on invoices. Enter your tax number (in this case defaulting to ABN as it is an Australian based app, it will vary for other countries), whether tax is to be charged, the name of your tax and the tax rate you are to charge.
Note that your prices you elect for your programs must be inclusive of the tax amount.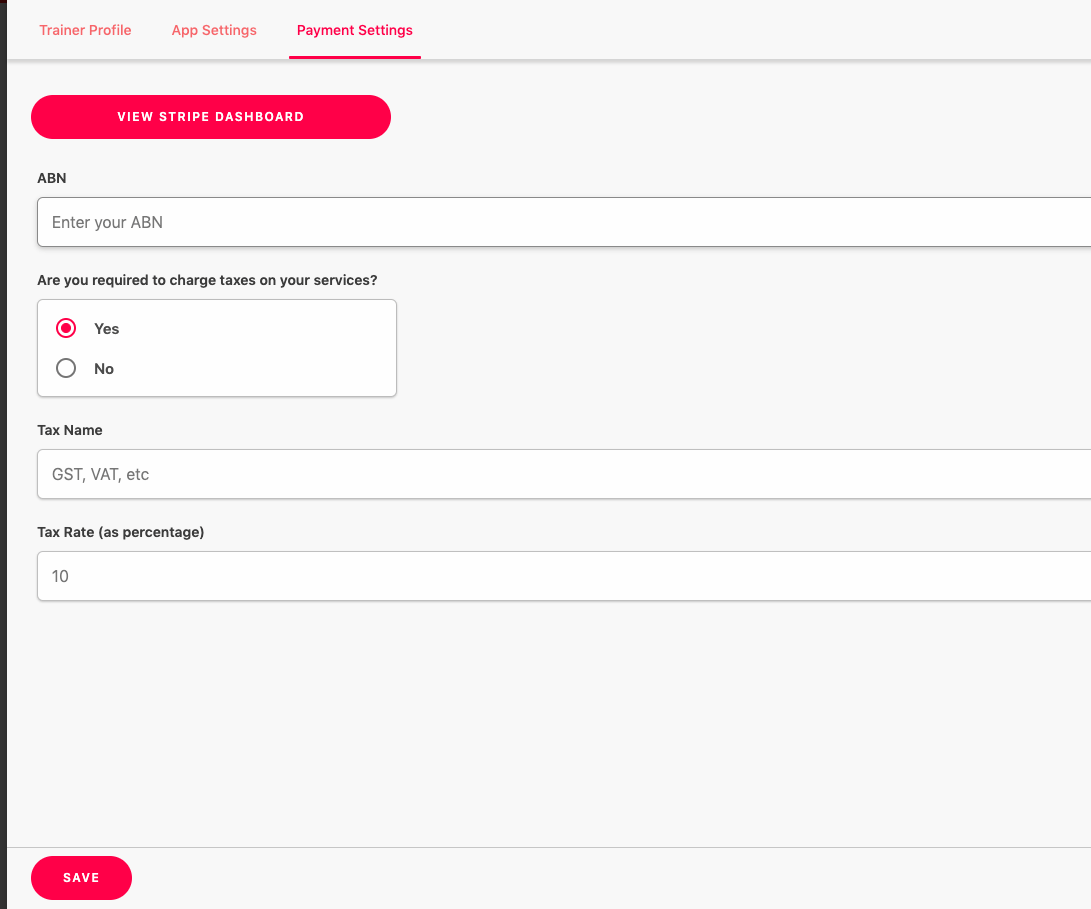 When selecting on the "View Stripe Dashboard" button a simplified view of your payments will appear.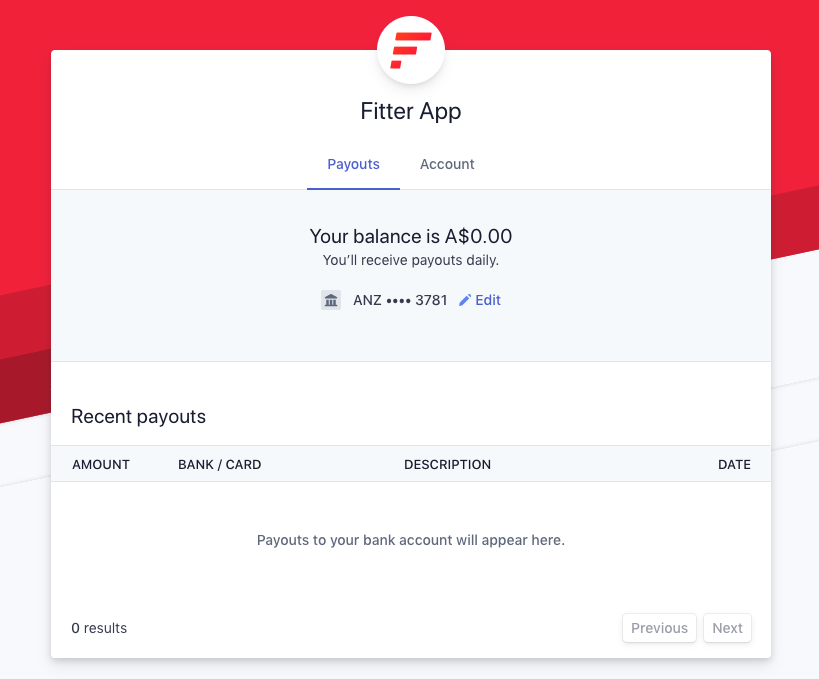 Any questions, please reach out through the help function at the bottom right corner of the Administration Platform.