Tip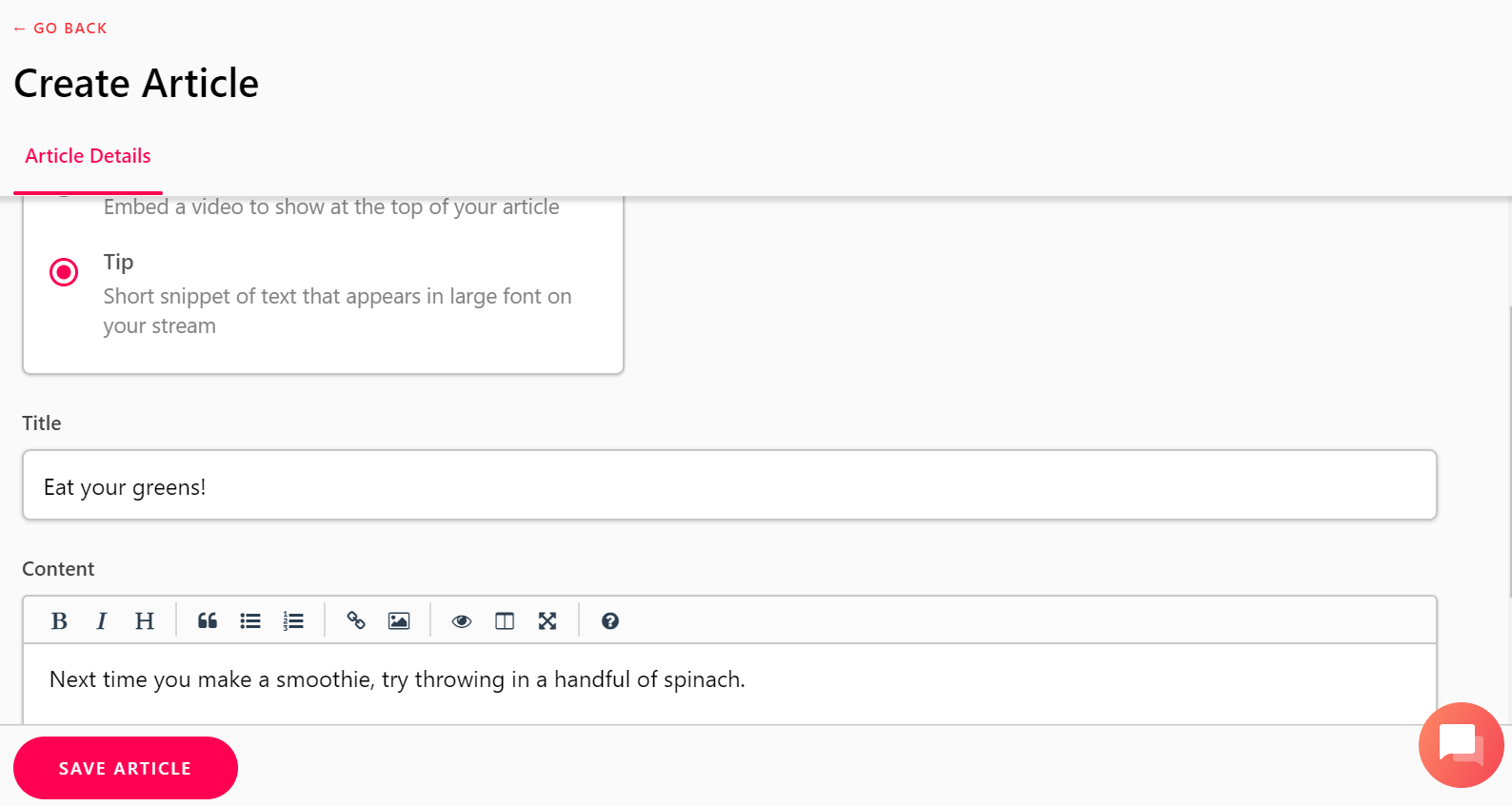 Give your tip a title.
Add your tip content. This should be about 1-2 sentences. Use the toolbar to format your tip.
Does your tip have a call to action link? Select Yes or No. If No, save and exit. If Yes, continue.
Insert your call to action in the Link Text box.
Insert your URL (website destination) in the Link Destination box. This should take your user to your website or landing page with your offer.
Save and Exit.
Refresh your browser, and preview your article.