There are a three different program features which can be adjusted in order to alter the whether your program appears in your published app. These are:
Is Published? - Ability to publish or unpublish the program when it is ready to go live or be removed
Is Featured? - Featured programs appear on the homepage of your app.
Is Private? - Private programs will only appear for program subscribers.
You can find these options in the Settings feature of each program. Firstly select on your chosen program in the left hand menu bar. You will then notice on at the top right hand side of the screen a Setting button.

Select this and the toggle items are located on the right hand side.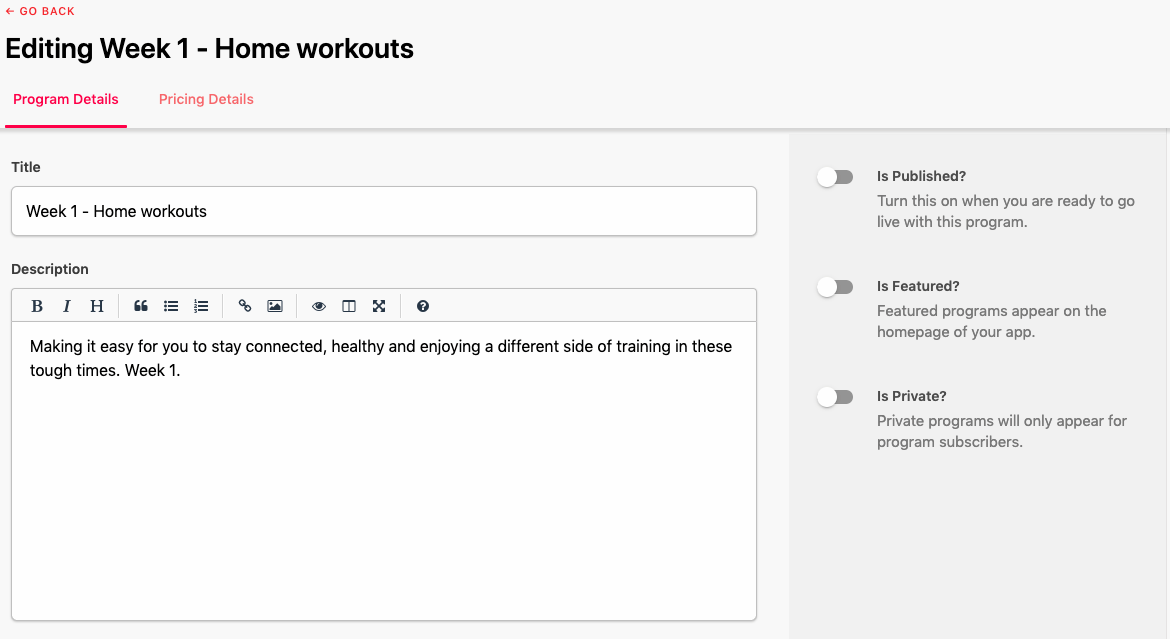 Remember to preview your app when you have adjusted the item to ensure that it does not display. You can do this by selecting Preview App in the top right corner of the administration platform.